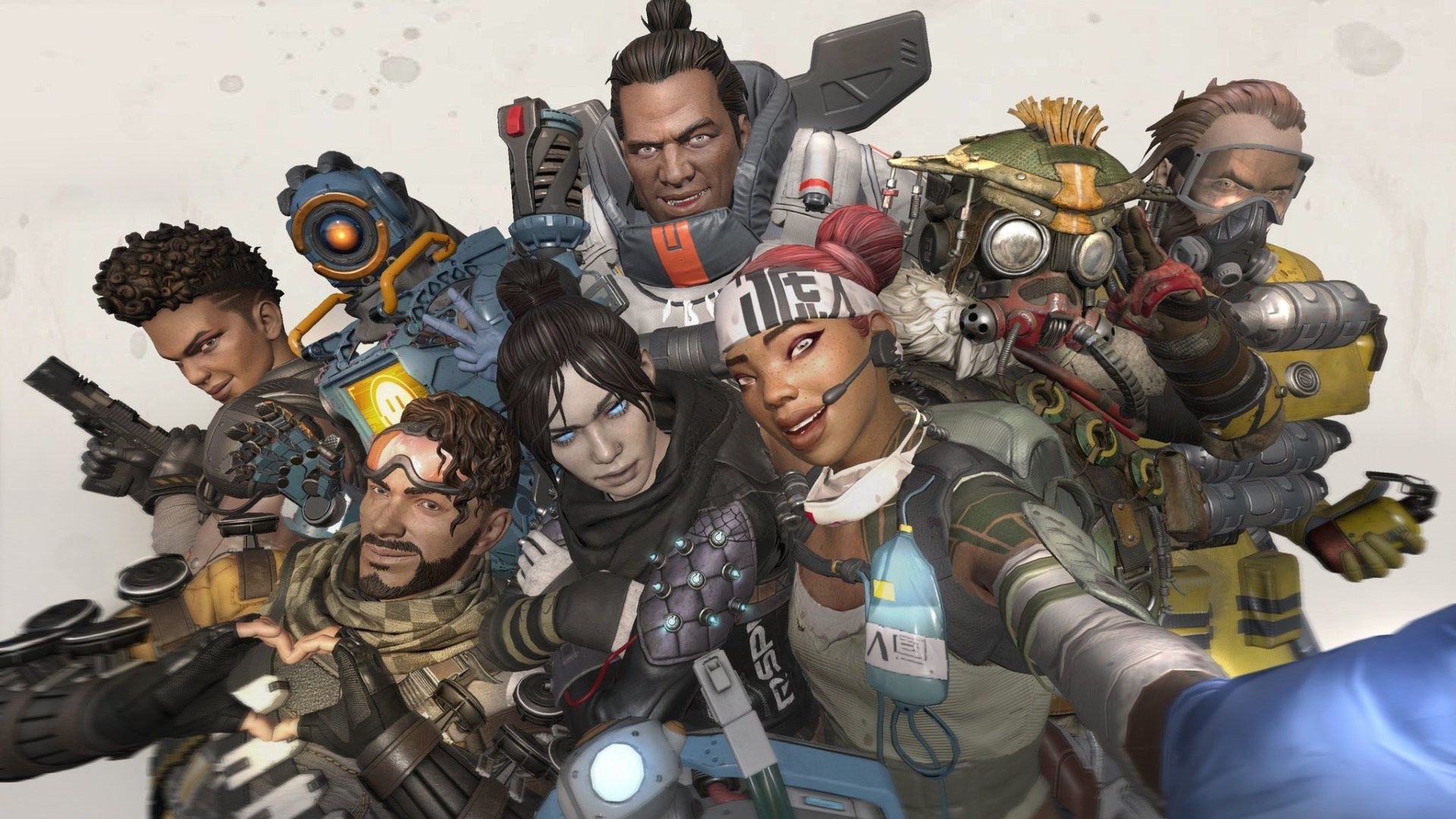 Battle royale games! All the kids are doing it. They've been flossing their hearts off, they've been glued to streams of screaming adults on Fortnite, and now Respawn Entertainment has joined the fray, to help finally change their perception of the genre.
Apex Legends dropped on PC and consoles during the beginning of February, and it has already boasted over 50 million players. You honestly wouldn't believe this comes from the same developers of Titanfall 2, but heck, Respawn have cracked the battle royale code with an engaging, exciting and ultimately fun free-to-play shooter.
But wait, we're not here to talk about Apex Legends! Everybody has been doing that. Twitch has been on fire with the new game since streamers realised Fortnite isn't the sole videogame in existence. No, the focus here will be on Respawn Entertainment's underappreciated Titanfall 2.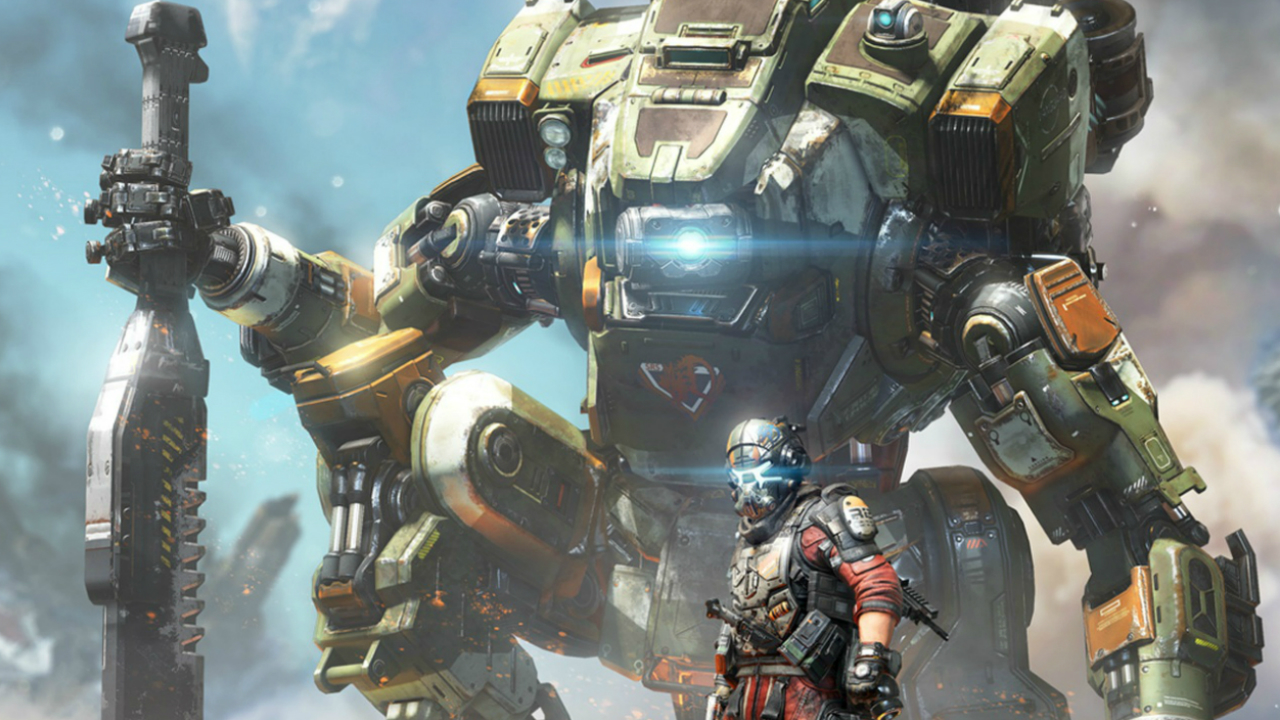 Titanfall 2? That's correct, the sequel to 2014's first game, Respawn Entertainment brought forth a game that expanded the universe's lore, the gameplay and multiplayer aspects heavily. Under development for two years, the decision was made by the studio to expand on the franchise with a fully-fledged single-player campaign completely.
Basically, despite several accolades, I am under the firm belief that not enough people gave Titanfall 2 the time of day. If we are to examine UK sales though, it rings true. Despite EA expecting the game to sell approximately 10 million copies, they stupidly decided to stick its release slap bang in the middle of Battlefield 1 and Call of Duty: Infinite Warfare. You know, those two forgetful inclusions to their respective franchises.
During its release, Titanfall two fell behind one version of Skyrim, Fifa 2017 and Battlefield. Titanfall 2 had only reached a quarter of the original game's sales, and for a new sequel that was released on three different platforms, that's horribly disappointing. If anything, it was deemed a complete and utter financial disaster.
You can blame a bunch of factors. Heck, you can point at Todd Howard and then shake your fist, but EA's release schedule was way off. They were under the impression that gamers would happily drop their cash on two new releases, but due to the marketing and sheer thirst for Battlefield 1, it completely eclipsed Titanfall 2.
EA didn't do much as a publisher to help drive sales, either. With Battlefield 1 impressing the suits with its sales figures, Titanfall 2 had a half-price reduction just one month after release on their digital platform. Despite two years of hard work, it honestly felt that EA pushed it away to one side, in favour of a generic WWI shooter (sorry BF1 fans).
Still, it's not all doom and gloom. Sales improved ever so slightly, but Titanfall 2 soon made its way onto EA's Origin Access program, allowing for a whole new range of players to give it a go. It's been in the game vault for some time now, and with Apex Legends making such a huge impact, hopefully, others will look back at Respawn's previous titles. Why should you play it though? Well, where to start?
The Titanfall series revolves around the idea of utilising huge, hunkering mechs to take down your opponents. Pilots can either traverse across maps by utilising a grappling hook, or by stylishly wall-running to their objective. Of course, Respawn added the ability of the grappling hook into Apex, but wall-running was not transferred, due to developers believing it would ruin the pace of the battle royale game.
When the time comes, pilots can jump into their mechs, which adds an impressive arsenal to their collection. Each mech is different, and in the campaign, pilot Jack Cooper is joined with the trustworthy BT-7274. Sidekicks are a dime a dozen in single-player campaigns and mostly 90% of the time, they're completely useless. BT-7274 however, is one of the greatest buddies you'll ever play with.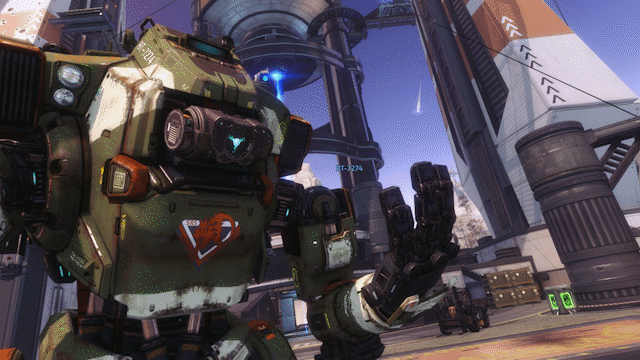 Injecting the Titanfall mechs with personality is a stroke of genius, and you can tell that BT-7274 will be with you every step of the way throughout your journey, due to the simple protocols in his software; 'link to the pilot, uphold the mission and protect the pilot'. On more than a few occasions, BT-7274 will make sure to prove his usefulness and reliability.
The main protagonist of the story, Jack Cooper, is thrust into the duties of his captain, who is killed by a mercenary group known as the Apex Predators. Now taking control of BT-7274, Cooper must make rendezvous with Major Anderson, who appears to have uncovered plans of a new deadly device, which has the destructive capabilities to dispose of entire planets! We haven't ever heard of that plot before, right?
During Jack Cooper's mission, gamers will experience some truly unique level design, which incorporates time travel, crazy platforming and a whole bunch of wall-running. Each level has a different objective, all unique to the last. There are numerous highlights, but one of those includes Cooper and BT trying to determine the whereabouts of Major Anderson.
Effect and Cause is the name of the fifth level in Titanfall 2's campaign, and it incorporates gigantic flying beasts, killer robots, a whole bunch of clever exposition which is complemented by time-travel shenanigans. Unsurprisingly, things haven't turned out very well for Major Anderson, but Cooper receives a new time travel device, allowing for the player to hop from the present to the past at a flick of a switch.
It's a clever mechanic, and inaccessible areas can be reached with time-travel trickery, allowing for Cooper to traverse across platforms across time! It's a fantastic addition to the level, and you can have loads of fun by surprising enemies by sneaking back into the past and then surprising them in the present. It's an excellent moment in the game, which in general hasn't been lauded enough for its ingenuity.
It is around this point in the game, where you begin to realise that BT starts referring to Cooper as simply 'Jack'. After Cooper has placed his trust in the mech, you can see their bond clearly evolving during the story. Of course, this means that you'll now come to expect BT throwing you to your next objective at almost every opportunity. You'll also start wanting to hug BT.
It's refreshing to see such a bond between the player's main character and sidekick, and videogames have always struggled to find the balance between useful and downright annoying. Some great examples are Bioshock Infinite's Elizabeth, whereas others, such as Resident Evil 4's Ashley should just be left with the evil cult that kidnapped her.
Unfortunately, Titanfall 2's campaign could certainly be a little longer. It just feels that it comes up a little short, with average gamers finishing it within 5 hours. It's much more rewarding on a harder difficulty, but the story just needs that extra chapter or two. Still, that's not to say that it isn't rewarding. The level design is just magnificent, and the gameplay? Well, it's always nice to have an FPS game with this much polish.
These days, poor FPS gamers have buggy games shoved down their throats. Fallout 76 and Far Cry come to mind, but Respawn Entertainment have proven themselves with Titanfall 2 and Apex Legends. Titanfall 2 looks incredible, and it plays so smoothly on PC. It helps that the pace of the game never really falters, without tiring out the player. Take a hint, Bioware.
Here's the thing, though. Another problem with current shooters is the inherent need for it to be a damn sandbox. It becomes really tiring going to point A to B and having to unlock certain areas before continuing. Far Cry has become one of the more recent offenders, offering nothing new to the table with its tired mechanics. Let's make FPS games linear again. If Titanfall 2 can present gamers with an interesting and awesome campaign, why can't other FPS games?
Still, Titanfall's roots are the multiplayer modes. In this game, there are several different modes for gamers willing to test out their mettle in the online gauntlet. Some of the best multiplayer features are Attrition, a standard deathmatch mode with AI and Titans, and Frontier Defense, where four players must survive against five waves of lethal enemies.
Attrition was my most-played mode, with the game starting with a Titan meter for every player. Once that meter has been filled by completing objectives and obtaining kills, you can summon your Titan of choice. There's quite a selection to choose from, and it's all based on the player's personal preference. Want to go in guns blazing? Go for Legion and get that Predator Cannon on the go. Want to snipe from afar and deal deadly amounts of damage? Northstar is your mech.
It can all seem very daunting at first, and first-time FPS players may struggle to get to grips with the fast-paced action, but the game rewards those who put the effort in. Don't be afraid of the load-outs, just find out what's best for you and you're ready to go. A personal favourite Titan would be Northstar, whose sniping capabilities made it easy to clear out the battlefield.
Frontier Defense is a decent alternative to those who struggle with some of the higher-skilled players seen in Attrition. Waves of enemies come in all shapes and sizes, with players having to fight off Titans and even Nuclear Titans, which are about as much trouble as you could imagine. Frontier Defense is a blast to play with friends and is recommended for newbies before they get their teeth into other modes.
Whereas Titanfall 2's campaign is only 5 hours long, gamers can be expected to find themselves playing multiplayer for much longer. It's just very engaging, combat is satisfying, and it's a pleasant reminder of a bygone era of fast-paced, fun multiplayer. Sure, Call of Duty and Battlefield certainly has its fans, but Titanfall 2 just feels like a completely different breed.
You can obviously see the influence of Titanfall 2 on Apex Legends. Sure, it's apparently set in the same universe, but it feels just as good to play. Perhaps Respawn will implement Titan drops into a new game mode, and heck, maybe one day that may even happen. I can only dream, right?
Titanfall 2 reportedly sold at least 4 million copies on all platforms after a year of release. It's a shame that such a well-produced game failed to capture the attention of most gamers. It does feel that EA failed Titanfall 2, but at least Respawn Entertainment has proven to the masses that they're one of the best up-and-coming studios around right now.
So, if you like Apex Legends and heck, you've been one of the few to make it to the end of a match, then check out Titanfall 2. Are you getting joined with awful squads in Apex and keep dying? Heck, still give Titanfall 2 a go! Respawn Entertainment know how to produce a quality FPS game, and the underappreciated Titanfall 2 deserves your time. Sign up to EA Origin/Access today and get to grips with one of the best FPS games in recent years.